The Zodiac weapon series features black and brownish-white skin with sparkling effects, jewel engravings and golden constellations on them.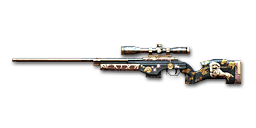 Main article: TRG-21 Aries
TRG-21 Aries is a variant of TRG-21 that is featured in black & gold skin and put the Aries icon on its body.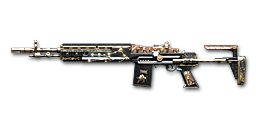 Main article: M14 EBR-Taurus and M14 EBR-Taurus Doll
M14EBR Taurus is a variant of M14EBR that features black skin with gold patterns and Taurus constellation on it.
M14EBR Taurus Doll has the same texture like M14 EBR-Taurus, except the bull coin was changed to a bull icon.
Main article: Invisible Assassin Sword-Gemini
I.A.Sword-Gemini is new melee featured in Zodiac Series with keeping the old design style.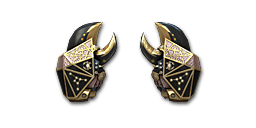 Main Article: Scythe Crab Claws-Cancer
Scythe Crab Claws-Cancer is a new melee variant of Scythe Crab Claws that features a shiny Zodiac skin plus 2 keychains with Cancer icon on its coin.
Main article: SCAR Light-Virgo
SCAR Light-Virgo is a variant of the SCAR Light that features the Virgo constellation along with black & gold plating.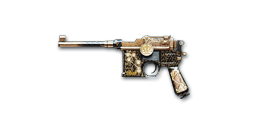 Main article: Mauser M1896-Libra
Mauser M1896-Libra is a variant of Mauser M1896 with black'n'gold skin and Libra constellation.
Main article: 9A-91 Scorpius
9A-91 Scorpius is a variant of 9A-91 featured in black&gold skin and shows a Scorpius constellation on it.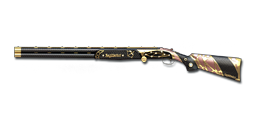 Main article: 687 EELL Diamond Pigeon-Sagittarius
687 EELL Diamond Pigeon-Sagittarius is a new weapon of Zodiac series based on 687 EDP shotgun in CrossFire. It features a keychain with Sagittarius sign on its coin.
Trivia
In CF Philippines, all Zodiac weapons (except for the melee ones) are undroppable upon the death of its user.
The Mobile version has released a full Zodiac set with Jackhammer for Capricorn, Steyr AUG A1 for Leo, CheyTac M200 for Aquarius, and Desert Eagle for Pisces.
All Zodiac weapons, does not have damage bar, so it doesn't need to repair after each game.
Community content is available under
CC-BY-SA
unless otherwise noted.