(This blog won't write about creating QQ accounts. I can do this, but if you done this and game doesn't run, I don't know how to fix that. If you have known this, you can skip this blog. But if you haven't known this yet, you should see this)
Note: I haven't done the true identity for my account yet. And you must do this by WeGame.
Now when playing CF China, both by WeGame or by normal client, you will see this: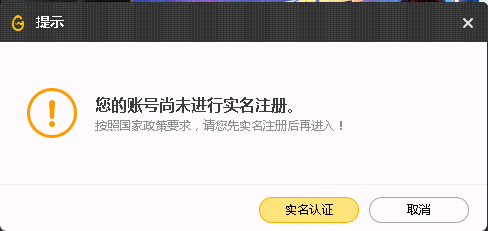 This happens when you doesn't verify the true identity of your QQ account yet. In the past, it didn't matter, but now, it does. Here is one of the many solutions:
1- Click this:
2- You will see this. Now, click this lighting icon:
3- Click this:
4- Well, it is runnning now:
Good luck!
Community content is available under
CC-BY-SA
unless otherwise noted.