Attention CF Nation!
Here is the New Player Policy regarding account banning of abusive cheaters in-game effective February 7, 2019.
• Hacking/Cheating in-game
• Using 3rd party/ hack programs to cheat and gain further advantage
[NEW POLICY]
1st Offense
• 3 - 30 days account ban (depending on the gravity of offense + Stats (Rank, GP, and EXP) rollback
2nd Offense
• Permanent Ban
Please be guided accordingly.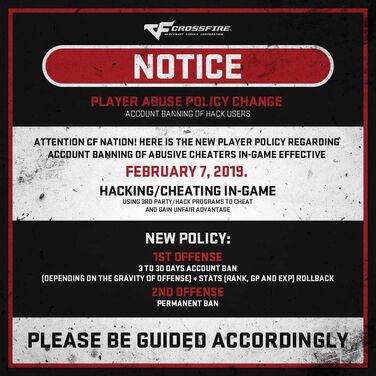 Community content is available under
CC-BY-SA
unless otherwise noted.