Well, I've been redistributing some CF weapons and characters to CS:S and CS 1.6, lately... :) I've been making some CF GUIs (Graphical User Interface) for the CS:S.... and I finally done it!
If you want to manually download the weapons and models, just visit my profile and click the GameBanana link and go upward and search my submissions. Thank you! Here are some screenshots of my CS:S - CF! :)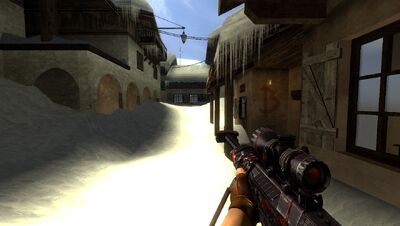 This one is Barrett M82A1-Born Beast with my JTF/Datura hands. This one looks short (look alike in CF). I had trouble in redistributing this one in GameBanana and was later trashed for some private reasons (you don't wanna know).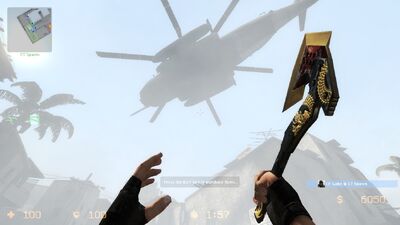 This one is the BC-Axe Legendary Dragon; my favorite axe in all axes in CF. :) I always use this (except when the time I used Kukri-Beast).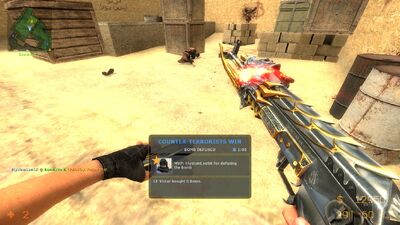 Yeah, the weapon which is considered as the POWERFUL WEAPON: AK-47 Savage Beast... Yeah, I like the eye so much!
I will not upload more screenshots here to avoid spoilers! :)
Community content is available under
CC-BY-SA
unless otherwise noted.