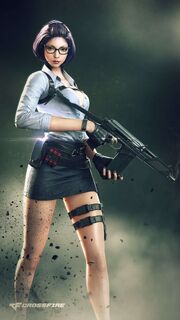 Info about me
Name: Lê Phước Khánh
CF server playing: VN, Philippines, West, Russia, Brazil
IGN: »ß£¤m0cl0p (VN), m0cl0p (other servers)
I'm a Vietnamese player who concerns about CF intl. updates. I also watch RonBWL (my close friend in CF), Simrock in YT and caubengonghich in this CF wikia so I can get the info quickly.
If there's any problem, contact me on FB: https://www.facebook.com/the.MINIMI.fire
Personal info
| Current Rank | Name | Clan |
| --- | --- | --- |
| | ̃»ß£◦m0cl0p« | Bentley |
Characters
Weapons
(to be added later)
Community content is available under
CC-BY-SA
unless otherwise noted.