TKB-408 (ТКБ-408) is a new kind of assault rifle added in CF Russia.
Overview
It's another bullpup assault rifle that has a similar material design with the A180, while overall appearance is similar to the Vepr without a scope. TKB-408 shares ammo cartridge with AK-47, and therefore is quite strong with high accuracy at mid to long range when burst firing. However, it fires slower than AK-47 and still has somewhat high recoil when spraying despite its bullpup configuration. Has a standard 30 rounds magazine plus 90 in reverse.
This gun shares the draw animation with the G3A3 and the reload animation is similar to FN F2000.
Availability
Gallery
Videos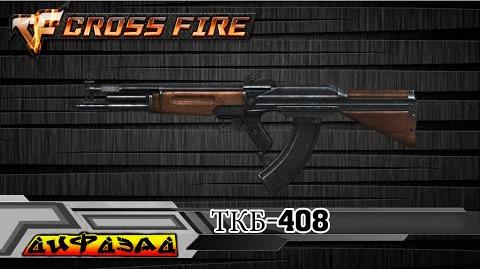 Community content is available under
CC-BY-SA
unless otherwise noted.