The Mini-14 is a small lightweight semi-automatic weapon first introduced in 1974 and manufactured in the U.S, by Sturm, Ruger.
- CF West Weapon Description
Ruger MINI-14 is an assault rifle featured in CrossFire.
Overview
The Ruger MINI-14 is a high-powered and accurate weapon. It has higher damage than Scar Heavy, but strong recoil like a semi-automatic gun. The accuracy is good, but because of its high recoil and low rate of fire, it's much harder to control than the SCAR Heavy.
Availability
CF China
CF Japan
CF Indonesia
CF West
CF Philippines
CF Vietnam
CF Russia
CF Korea
Tactics
Do not try to spray at all, it's useless.
Pretend it's a handgun. The first two rounds will hit be the most accurate, but the third shot in burst will have more recoil.
Strafing is useless.
At middle range, stop your movement when shooting.
Crouch when you facing long range enemy.
Trivia
This is actually a semi-automatic rifle in real life, but instead fires fully automatic in-game.

However, since the firing rate is oddly slower than most common assault rifles there, it can be assumed that the weapon was manually converted into a home-made fully automatic rifle by its owner.

It is named "Mini-14" because it is a smaller version of M14 rifles.
It is mistakenly described as an SMG in the CF Indonesia's weapon description.
Gallery
Videos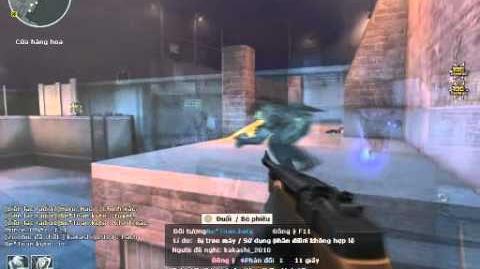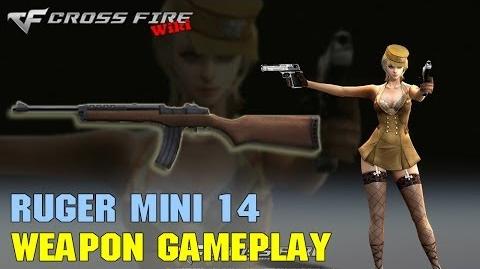 Community content is available under
CC-BY-SA
unless otherwise noted.