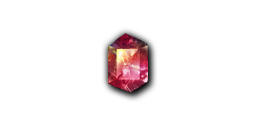 Noble Gold WS
is a weapon set with all VVIP weapons that have been recolored by adding full gold-plated and silver steel texture on the design. These weapons have most of their VVIP perks removed.
After being activated by Magic Stone and upgraded, these will have the same VVIP perks like their VVIP counterpart. This weapon set also receives Weapon Attachment system like its VVIP counterparts, which allows players to attach visual effect and dolls on the on the weapon.
Weapon List
Trivia
Just like their VVIP counterparts, Noble Gold weapons are undroppable upon death and does not need to be repaired after each game.

In CF Philippines however, temporary Noble Gold weapons obtained from events is droppable and has a damage bar.

In some versions, Noble Gold weapons have VVIP backgrounds like its VVIP variants and are pinned on top of the storage only after VVIP weapons; however, they won't appear in the "Show all VVIPs" tab. It also share to the Noble Gold characters.

However, in some versions, this border is not used, instead it use the normal background with silver border. But it could be changed in future.

After being upgraded, Noble Gold weapons will appear in the "Show all VVIPs" tab and they will be pinned on top of the storage along with VVIP weapons instead of behind it.
Gallery
Community content is available under
CC-BY-SA
unless otherwise noted.