MSR-Silencer is a sniper rifle variant of MSR that is featured in CrossFire.
Overview
MSR-Silencer is a modification of the original MSR with a black finish and a silencer to reduce the firing noise. It is fed with .300 Winchester Magnum bullets. The magazine size has been increased, so it is now able to hold 15 rounds per magazine.
Availability
CF China
CF Vietnam
CF Indonesia
CF West
​CF Japan
CF Brazil
CF Korea
Trivia
The MSR-S in-game is uniquely designed after the model of M2010 ESR (Enhanced Sniper Rifle). Both MSR and M2010 ESR were unveiled publicly by Remington at the same time. However, the M2010 ESR version is designed to fire .300 Winchester Magnum only, unlike the original MSR version which can be fed with other type of cartridges.
Oddly, the MSR-S still uses the 5-round magazine clip despite it now holds 15 rounds in its capacity.
Gallery
Videos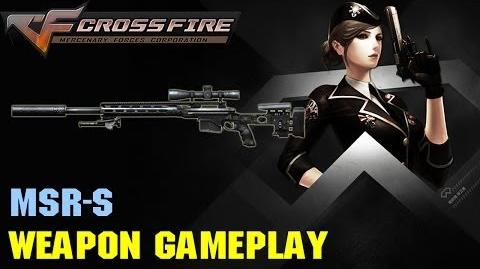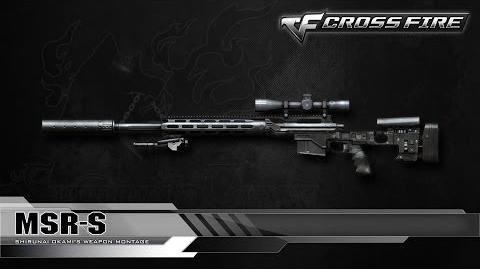 Community content is available under
CC-BY-SA
unless otherwise noted.