M4A1-S Royal Guard is an upgradable assault rifle variant that is based on M4A1 Silencer in CrossFire.
Overview
Same with AK47 Royal Guard, this gun has its appearance changed based on the level it's on, and it has a total of 4 forms (Although the first one, which is basic M4A1 model, is unusable).
Advantages
Obtainable and upgradable for free.
Greatly improved stats over the regular M4A1 Silencer.
Does not need to be repaired.
Disadvantages
Non-VIP weapons, thus will drop upon getting killed.
Requires farming MPs to fully upgrade, time consuming.
Availability
CF China
CF West
CF Vietnam
CF Philippines
CF Russia
CF Indonesia
Trivia
Unlike the AK47 Royal Guard, M4A1-S Royal Guard doesn't receive melee attack, since it has the silencer upgrade. Moreover, since this gun can be obtained for free so the melee attack feature is not added to prevent other M4A1s from getting outclassed.
In CF Philippines, upon purchasing upgrades via Mileage Shop, the purchased upgrade kit does not count towards the weapon upgrade and players must return to the server select screen to refresh the needed upgrade points. This bug is not yet fixed.

Once again in CF Philippines, there is another bug about the purchase cooldown period when purchasing via player's storage (except the ones in the Item Shop) where the player must wait for 30 days before buying again, unlike in Mileage Shop which has a correct specified purchase cooldown period. This bug is also yet to be fixed.
Gallery
Videos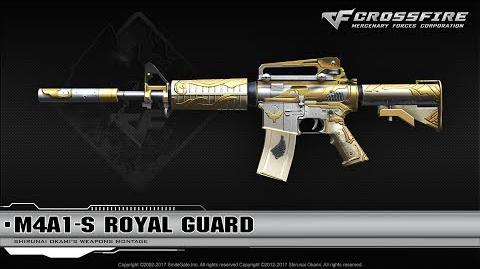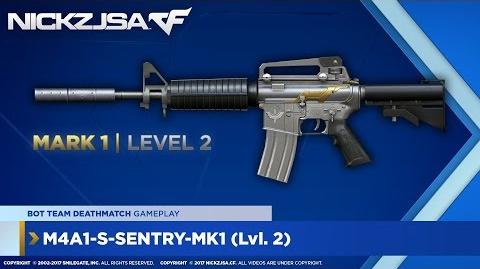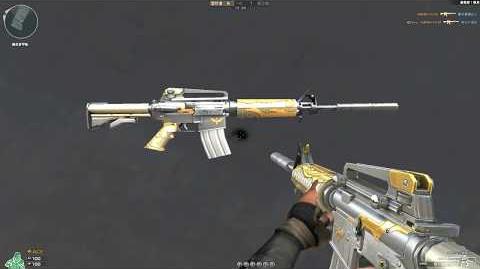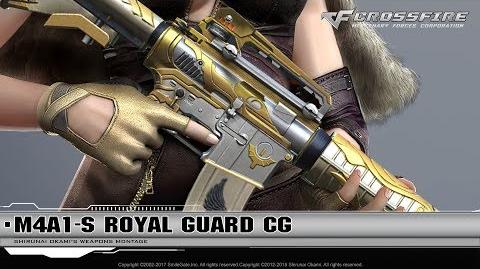 Community content is available under
CC-BY-SA
unless otherwise noted.