The Colt M16A4 is a full automatic assault rifle featured in Crossfire.
Overview
The M16A4 is essentially a modified M16, with a lighter buttplate, silencer, and increased magazine capacity. The M16A4 comes with the standard stock ammo capacity, with 30/60. It has lower recoil than its predecessor, and higher accuracy. Its price varies in versions, some offer it on Black Market, and some offer it in the Item Shop.
Availability
CF China
CF Russia
CF West
CF Indonesia
CF Brazil
CF Español
CF Korea
CF Philippines
CF Vietnam
Trivia
M16A4 is one of the rarest weapons in CF Vietnam, since it can only be obtained via reward box rather than convenient methods, and last only for 3 days. However, it's the only temporary weapon that can be obtained via certain events that allow players to select permanent items of choice, listed as M16A4 (365d).
Much like the M16A2, in real life the M16A4 is only capable of operating in 3-round burst mode or semi-automatic mode only, while in game it is full-auto. However, M16A4 itself has 2 versions (Semi/Auto & Semi/Burst).
Real life M16A4 featured a flat top upper receiver. The in-game M16A4 has an A1 upper receiver, which is only featured on M16A1 variants.
The in-game model featured a LR300 style folding stock, which renders the weapon unusable since the lack of a proper buffer tube.
Gallery
Videos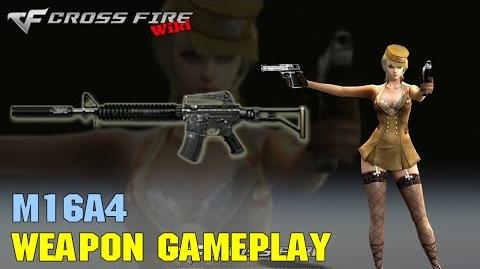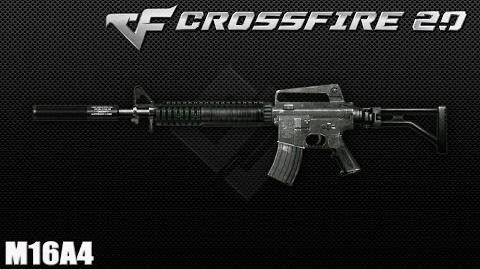 Community content is available under
CC-BY-SA
unless otherwise noted.