G11 Blue Skull is a variant of the H&K G11.
Overview
It features a new Blue Skull skin with enhanced accuracy and firepower - unlike the M1216 Blue Skull, however, this gun does not receive upgraded ammo capacity, most likely to balance gameplay because the G11 already has a very large clip.
In all CF version, this gun is available in Reward Crates (Thunder Tower crystal safes and Giant Predator boss crates).
Gallery
Videos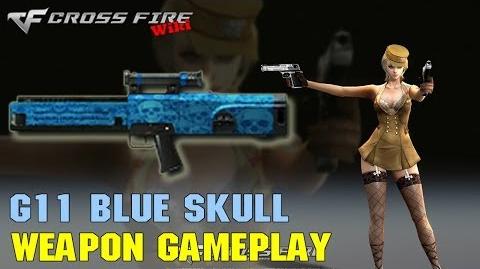 Community content is available under
CC-BY-SA
unless otherwise noted.