Axe Throwing TDM is an add-on for Melee Only in TDM. As its name suggests, this mode involve the usage of BC-Axe and players are able to throw it. This mode is available only when the room is hosted by someone owned BC-Axe Beast.
This add-on is released along with BC-Axe Beast.
Gameplay
Up to 16 players (8 vs. 8) can join a room. BC-Axe Beast users will use their weapon while everyone who don't have it will be given a BC-Axe Rusty. The BC-Axe attack in this mode is different - RMB will do an upward slash similar to Police Baton's secondary attack, while LMB will allow players to throw the axe forward to hit opponent from distance.
If a player is unable to get a kill after several deaths, they will enter "Rage" mode (identified by a red smearing HUD) status and have red glow on their body. Rage players can take up to 3 Axe throwing hit, making them harder to kill from distance. However, they can still be killed in one hit by secondary attack.
Maps
Available in all TDM Map except specialized one (Sniper, Melee, Soccer, RPG/Melee, Grenade/Melee).
Videos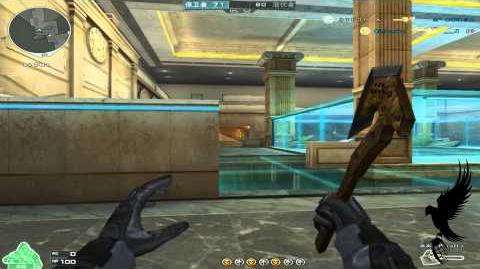 Community content is available under
CC-BY-SA
unless otherwise noted.