AK-47-Knife App is an assault rifle variant of the AK47 Knife.
Overview
This weapon features a texture like Ares weapons, but it is divided into 2 color areas between black and red. Also it has a silver wing logo on body.
Exclusive to CF China: This weapon has a QQ logo mark on the body.
Availability
CF China
CF West
CF Brazil
Trivia
This weapon has been added to the CF West's game files since July 2018 however, and was released as a prize in AK Bingo event.
Gallery
Videos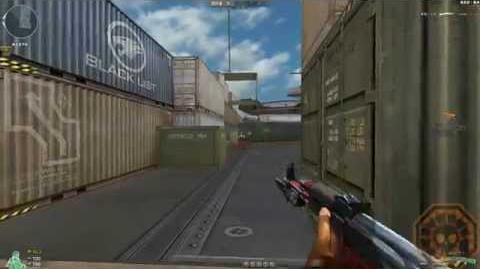 Community content is available under
CC-BY-SA
unless otherwise noted.